Why Curam?
Be in control through Curam. Take the opportunity to earn more and enjoy
a better work/ life balance as a self-employed carer.

Earnings
Earn more with greater flexibility. Curam carers earn on average over £15.00p/h and are free to combine their work with another role.

Flexibility
Work the hours that suit your lifestyle and choose your own rates and clients.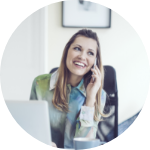 Support
Be part of the team. Our 'micro team' system help you build links with other carers for holiday cover and support for you.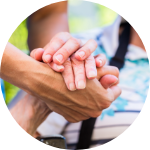 Security
Don't worry, our free carer insurance and secure payments take the stress out of being a self-employed carer.